Order online
Choose from any of our partners to order online. You will be directed to the Bioderma product homepage.
REFINE THE SEARCH
3 Products
3 Products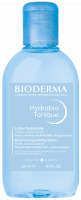 Daily skincare
Dehydrated sensitive skin
Aquagenium™ patent
Hydrabio Tonique
A moisture-generating moisturising toning lotion.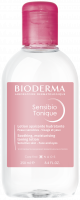 Daily skincare
Sensitive skin
D.A.F. Patent
Sensibio Tonique
A toner for dry, sensitive skin that boosts skincare efficacy.
Have a question? Chat with us!