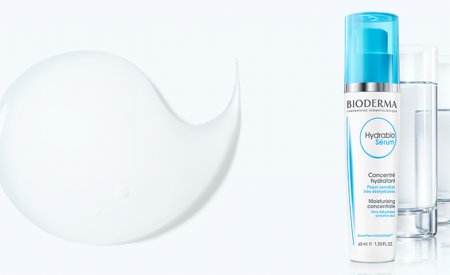 Instant and Lasting 24 Hour* Hydration Hydrabio Serum
Replenishes water loss and trains skin to rehydrate itself
Did you know that your skin loses 250ml of water daily?
That is equivalent to a glass of water per day!

This loss of water in the skin is due to external factors such as pollution, climate change, fatigue and stress, disrupting the skin's natural ability to retain moisture. As skin dehydration persists, it becomes dull, leading to early signs of aging.
 
While many get confused between dehydrated and dry skin, they are two very different skin concerns. Correctly identifying between the two will allow you to pick the right solutions.
Dehydrated Skin: Skin Condition, Dullness, small pores, visible lines & dark circles, Lacks water
Dry Skin: Skin Type , Flakey, itchy skin & redness , Lacks oil
This lightweight serum provides intense hydration and trains the skin to rehydrate itself with the Aquagenium™ patent and 3 powerful hydrating active ingredients - Hyaluronic Acid, Xylitol & Glycerin. These 3 ingredients help your skin retain water and be resistant against external aggressors, preventing further dehydration of the skin.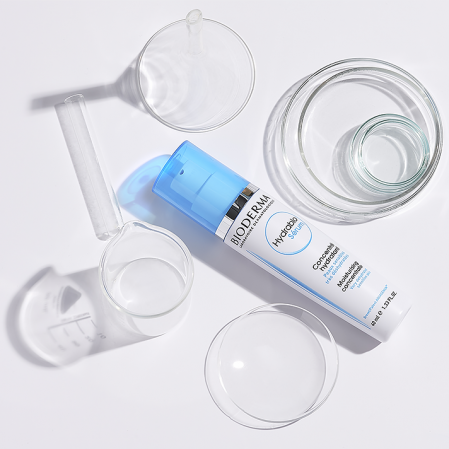 Daily Skincare
Dehydrated Skin
Hydrate your skin from within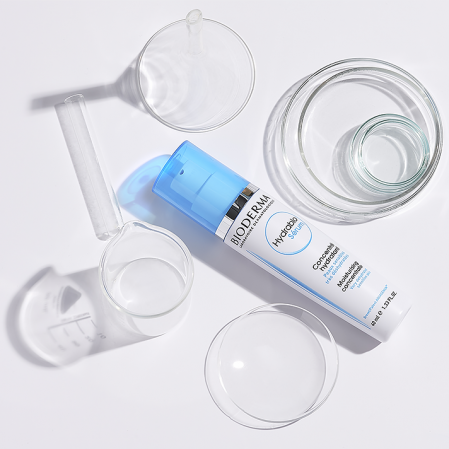 Train the skin to rehydrate itself and achieve lasting 24 hour hydration with our Aquagenium™ patent. It is a complex that is made up of 2 ingredients:
- Vitamin PP (Niacinamide) stimulates production of ceramides to restore skin's barrier and lock in moisture
- Apple Seed Extract stimulates natural production of water channels, improving water circulation within skin, working to boost natural hydration levels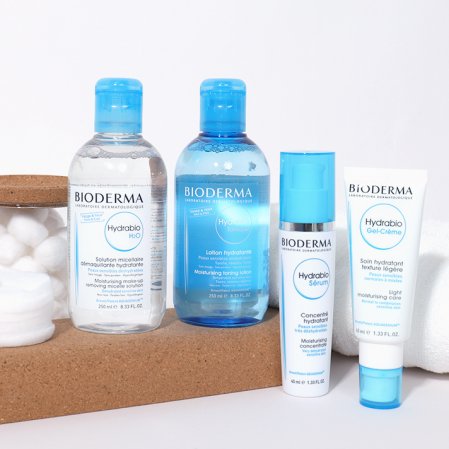 Daily Skincare
Dehydrated Skin
Replenish water loss for instant & lasting hydration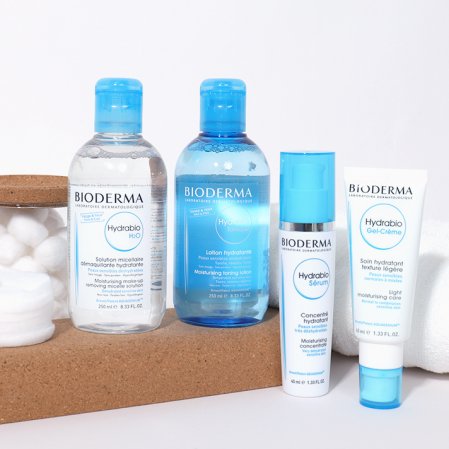 Formulated for dehydrated skin, our Hydrabio range helps to replenish water loss, providing instant and lasting hydration. This range of intensely hydrating skincare solutions contain patented Aquagenium™ and D.A.F complex patent; both of which are key ingredients that provide lasting hydration whilst protecting and restoring a healthy skin barrier.
Suitable for all skin types, even sensitive ones. Contains no paraben and alcohol. Non-comedogenic. Excellent skin tolerance.
Hydrabio Routine for Dehydrated Skin
Regain radiance and smooth your skin with our Hydrabio routine while training it to rehydrate itself.
Cleanse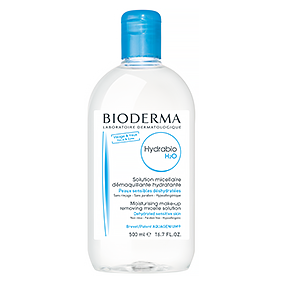 Hydrabio H2O (Moisturising Non-Rinse Micellar Water)
Tone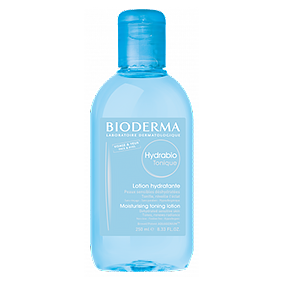 Hydrabio Tonique (Moisturising Toner)
Boost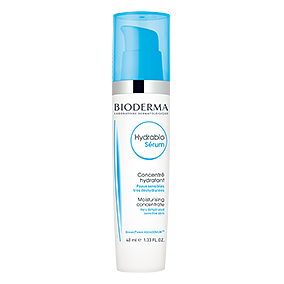 Hydrabio Serum (Moisturising Serum)
Treat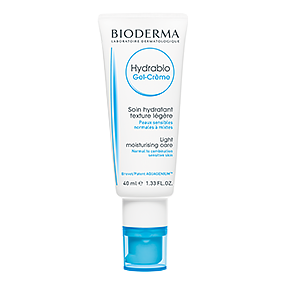 Hydrabio Gel creme (Moisturising Gel)
Suncare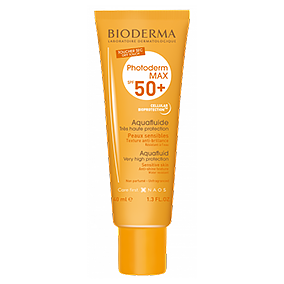 Photoderm Aquafluid SPF50+ (Suncare with Very High UV Protection)
Lipcare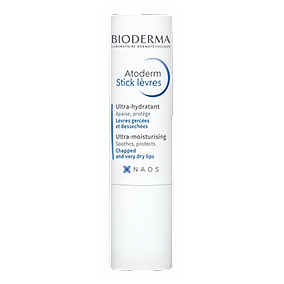 Atoderm Lip balm (Moisturising Lip balm)