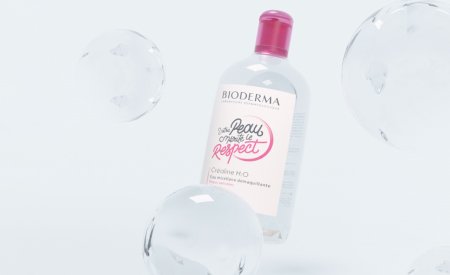 In 1995, Laboratoire BIODERMA created the first micellar water ever to be sold in the world.

Originally working with and for dermatologists, Bioderma engineered a product that was more suited to the natural biology of the skin, to tackle sensitive skin issues: Sensibio H2O micellar water. A big breakthrough, Sensibio H2O the product has established itself as a new cleaning action, a single step without rinsing inspired by skin lipids. This upset the traditional duo cleansing milk and tonic water, as well as to make women's make-up removal routine shorter and more efficient. Today, Sensibio H2O by Bioderma has become the top-rank cleansing product amongst those prescribed by French dermatologists.
This new cleansing water, a pioneering invention in the skincare domain, has revolutionized women's make-up removal rituals worldwide. Removing one's make-up has now become a simple, healthy procedure, shared by many women: one bottle of Sensibio H2O micellar water is sold every two seconds somewhere in the world.
 
To remove one's make-up or simply cleanse the skin, our micellar waters are suited to all needs and types of skin, due to our respectful micellar technology.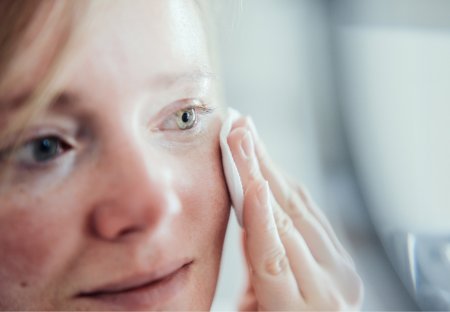 A surfactant has two different poles; a hydrophilic one (which means that it is soluble in water) and a lipophilic one (which captures fat particles, the latter being incompatible with water). Whenever the surfactant is aggregated, it shapes into what is called a "micelle", a structure that has the form of an invisible microsphere
Water alone cannot cleanse away all the dirt particles that accumulate on the skin every day, especially the fatty ones. That is the reason why most skincare products contain cleansing agents, called surfactants. There is a very large array of surfactants being used in cosmetics, and some of them can turn out to be unsuitable or too agressive for the skin. During clean-up, they interact with the diverse components of the skin -- and if the product has been poorly chosen, it can damage the subtle skin hydrolipidic film. Too much cleansing, particularly with abrasive products, is often as noxious as no cleansing at all.
All of Bioderma's micellar waters only use one single surfactant, that is non-ionic and soft to the skin -- a glycerol ester -- whose structure is inspired from the lipids already present in the skin. Thus, the skin's natural barrier is delicately cleansed, in a non-aggressive way.
The water contained in our micellar waters guarantees total respect of the skin's natural barrier, even with the most sensitive skin. Made only with skin-friendly elements that are carefully selected by us, Bioderma's micellar waters do not need to be rinsed away. They leave no sticky or greasy film on the skin, for a sensation of natural comfort.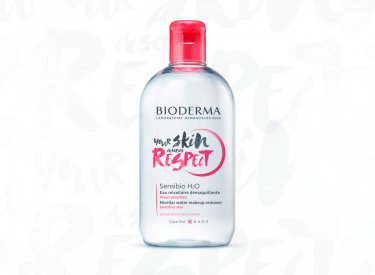 Besides removing make-up from the skin, each and every bottle of our micellar waters deeply cleanses the skin and protects it from external aggressions. Along with make-up, SensibioH2O takes away many residues such as fine particles, heavy metals, and pollen.
Furthermore, each of our formulas contains a mild surfactant as well as a key-ingredient specially suited to your own skin-type: […]
It's easy to use Bioderma's Micellar Water, which only requires two steps.
Step 1: Soak a cotton pad with the Bioderma Micellar Water of your choice. 
Step 2: Gently cleanse and/or remove makeup from your face and eyes. For very sensitive skin, use a gentle dabbing motion and avoid rigorous rubbing so your skin won't be irritated.
No rinsing required.
Bioderma's range of micellar waters are known for many things: it acts as a gentle cleanser, helps remove makeup, and doesn't disturb the pH balance of skin, unlike other forms of cleansers. Its light texture and ability to maintain pH balance of skin may often be seen as a "toning effect" to some users. 
This is probably why whether Bioderma Micellar Water can be used as a toner has been a question many wonder about.
While using Bioderma's Micellar Water without a toner wouldn't have any negative effect on skin, using a Bioderma toner that is suited for your skin can help to improve the skincare efficacies of subsequent products applied while helping skin retain moisture even better.